How to Reset a GE Home Alarm System
General Electric is one of the largest corporations in the world. The conglomerate deals in home electronics, aviation, transportation and an assortment of other businesses and markets.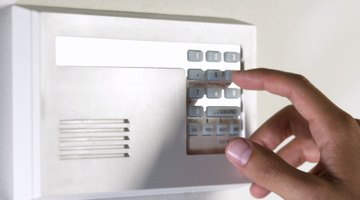 As part of its home electronics range, GE makes several models of alarm system; the Concord and Simon models incorporate features like automatic light switch control and a panic alarm buttons. You will want to reset your GE home alarm system should you accidentally trigger the alarm.
Press the "1" or "Disarm" button on the alarm control panel.

Enter your access code using the numeric keys or the keys on the side of the control panel.

Wait a moment. The alarm will be reset once your code is accepted.