Types of Bedrooms
There are several different types of bedrooms with many design ideas available. The basic design of each bedroom should suit the person occupying it while being functional and comfortable.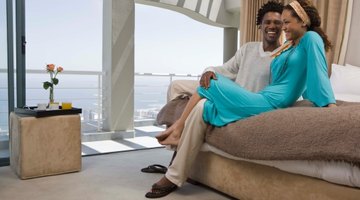 The type of bedroom and where it's located is a major factor in the overall design and décor used when building and decorating the bedroom.
Master Bedrooms
The master bedroom gives adults a place to escape the stress and troubles of the day. They're generally the largest room in the home and often have an adjoining bathroom. Some are designed with sliding glass doors that lead out to a deck or patio where you can relax and have some privacy. From the classic to the modern design, the main things to consider are lighting, storage space and comfort.
Kids Bedrooms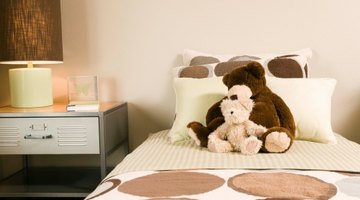 Most homes have separate bedrooms for children. Because they're smaller than master bedrooms, decorating can be a little tricky. When choosing the furniture for a child's room, match it to the age of the child to prevent injuries. Avoid overcrowding as well. Kids also need plenty of storage space for toys. This lets them learn how to keep their room neat and clean when not playing.
Teen Bedrooms
Teens spend a lot of time in their bedrooms, so it needs to have an environment that reflects their personality. Most bedrooms for teens will have an area specified for work, such as homework. Sufficient lighting is important to provide the teen with a proper studying environment. A comfortable sitting chair for reading and studying is a nice touch. Adequate closet space and dressers are needed for personal belongings.
Dorm Bedrooms
Most dorm rooms are small, but there are different types of dorms rooms. Single-sex dorms allow only the same gender for occupants and can have restrictions regarding visitors of the opposite sex. Special interest or themed dorms cater to students with the same interests. Suites consist of two bedrooms adjacent to a shared living space. Double dorms accommodate two people as roommates. Single dorm bedrooms are not as common, but appeal to a private person.
Guest Bedrooms
Guest bedrooms make it possible to have friends and family visit and stay in comfort and style. These bedrooms often have an adjacent bathroom to provide guests with more privacy. Guest bedrooms should have an empty closet with hangers and dressers where the guests can unpack and keep their personal items while visiting. It should also have adequate lighting, a comfortable chair and a reading lamp. Many guest bedrooms are decorated in neutral colors to create a more comfortable and relaxing atmosphere.
References
Writer Bio
Lisa Mason is a diverse writer with years of experience in many different areas of writing, from ghostwriting to Internet content to copywriting. She is the author of the writing advice books "How to Earn a Living Writing for the Internet" and "100 Days to Better Article Writing."
Photo Credits
Jupiterimages/Comstock/Getty Images
Jupiterimages/Comstock/Getty Images
Jupiterimages/Comstock/Getty Images
Jupiterimages/Brand X Pictures/Getty Images
More Articles