How to Prevent Dog Scratches on Hardwood Floors
As much as you may love your dog, it is frustrating when your pet scratches your beautiful hardwood floors. Hardwood floors add elegance and actually increase the overall value of the home. But they must be kept in good condition to have value.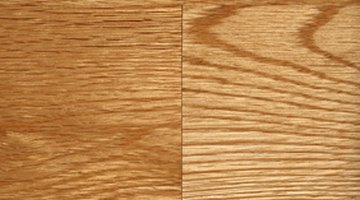 Your dog just walking on the floor with its bare paws can cause unsightly scratches. There are preventative measures you can take to reduce the chances of your dog scratching your hardwood floors.
Things You Will Need
Pet dremel tool
Dog booties
Area rugs
Polyurethane wood floor finish
Protective wood floor wax
Keep your dog's nails trimmed. Purchase a pet dremel tool from a pet store to trim and smooth out sharp and jagged nails. Follow the directions enclosed with the dremel tool as operating instructions will vary among brands.

Take your dog for walks every day on the sidewalk. The concrete sidewalk is a natural means of keeping the dog's nails trimmed.

Put booties on your dog's paws. These booties boast a skid-proof bottom to keep your dog from sliding around on your hardwood floors.

Lay area rugs on the hardwood floors, especially in high-traffic areas for your dog. Train the dog to stay only in certain areas where the rugs are situated.

Apply a few coats of industrial-strength polyurethane wood floor finish. Also apply a protective wax to the floor. These products will help to make the floor scratch-resistant. Refer to the manufacturer of your hardwood floors for specific floor finishes and waxes to use on the particular floor you own.
References
Writer Bio
Kimbry Parker has been writing since 1998 and has published content on various websites. Parker has experience writing on a variety of topics such as health, parenting, home improvement and decorating. She is a graduate of Purdue University with a Bachelor of Arts in organizational communication.
Photo Credits
hardwood floor texture image by GoodMood Photo from Fotolia.com
hardwood floor texture image by GoodMood Photo from Fotolia.com
More Articles