Single-Sided vs. Double-Sided Mattress Comparisons
Sleep is important. Finding the right bedding is important in obtaining a good night's sleep. The mattress you sleep on factors into the quality of sleep you get. There are several choices in the marketplace and many price points within those choices. In 2000, Simmons Company introduced the single-sided mattress. Other major manufacturers soon followed. Up until that point all mattress companies had made the double-sided mattress and recommended that you flip the mattresses over regularly. Now here is a product that requires no flipping. What's a buyer to do? Let's consider the pros and cons.
History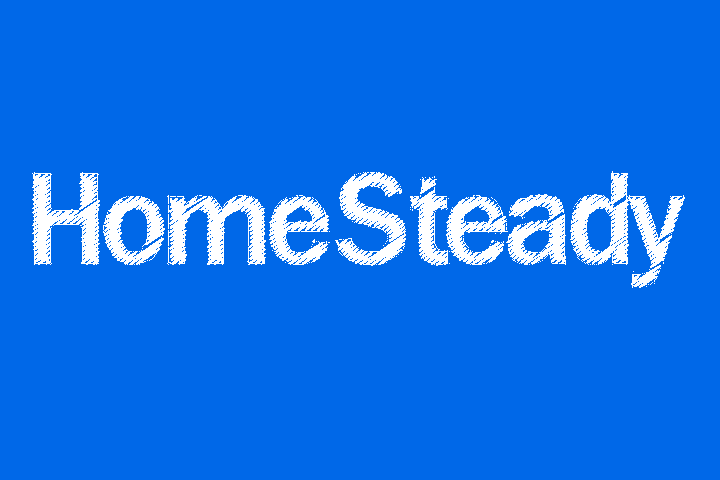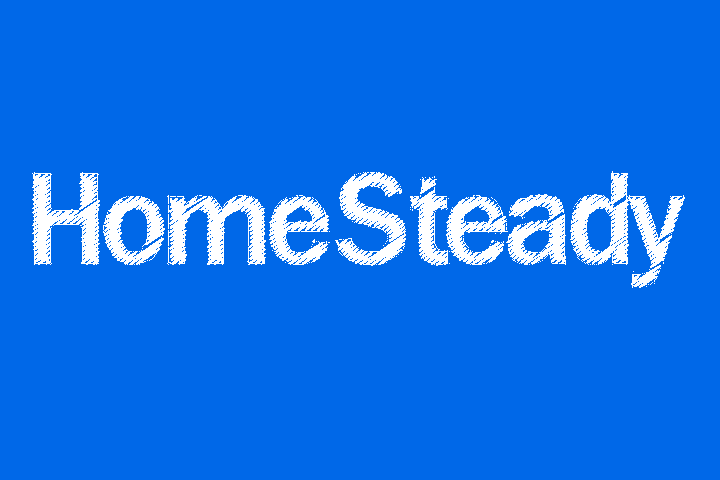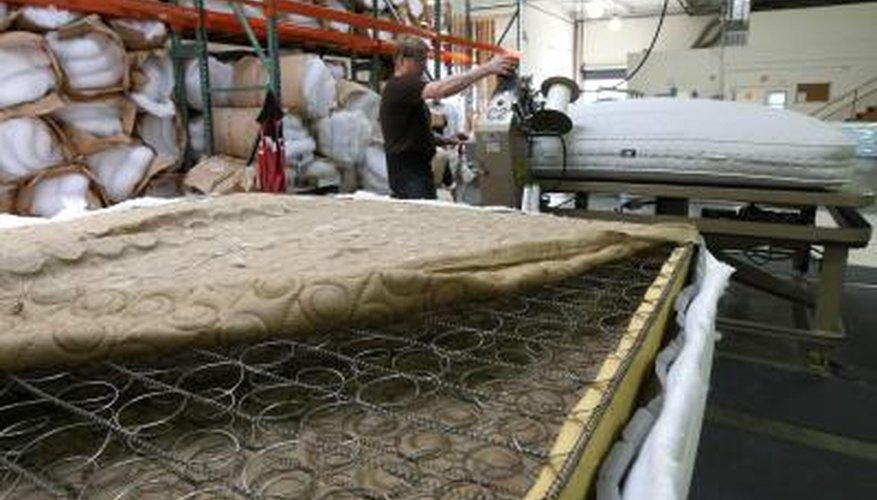 Traditional mattresses are made of coils of wire springs known as inner springs and they are surrounded by layers of foam and fabric to provide cushioning. In a double sided mattress, the layers of foam and fabric are evenly distributed on both sides of the inner springs. In the single-sided mattress, all the "comfort layers" are put on one side of the inner springs. Most of the mattresses sold today are single-sided. Most major manufacturers changed to single-sided mattresses when new governmental regulations were passed in 2007. It became too expensive to comply with flammability regulations for both sides of the bedding. There are some smaller companies like Englander and Campbell Mattress Company that continue to make double-sided mattresses. And some of the major companies still make them for their hotel clients.
Benefits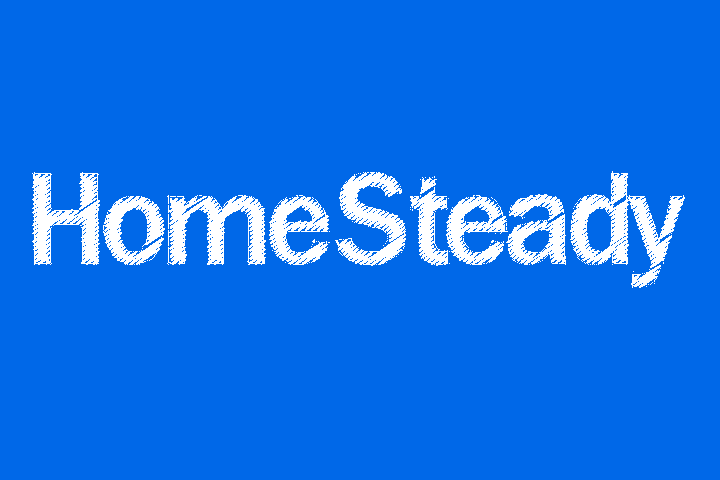 There are several benefits intrinsic in the single-sided mattress. No need to turn the mattress is just one. According to Spring Air, the single-sided mattress has less motion involved when the sleeper moves than the double-sided one. It still has the same 10-year warranty that double-sided ones have had. The double-sided mattress has the benefit of the second side. If stains or frays are prominent on one side, just flip it over for a fresh surface. Though most double-sided mattresses recommend regularly turning the mattress for optimum quality, the warranty does not usually require it to be in force.
Recommendations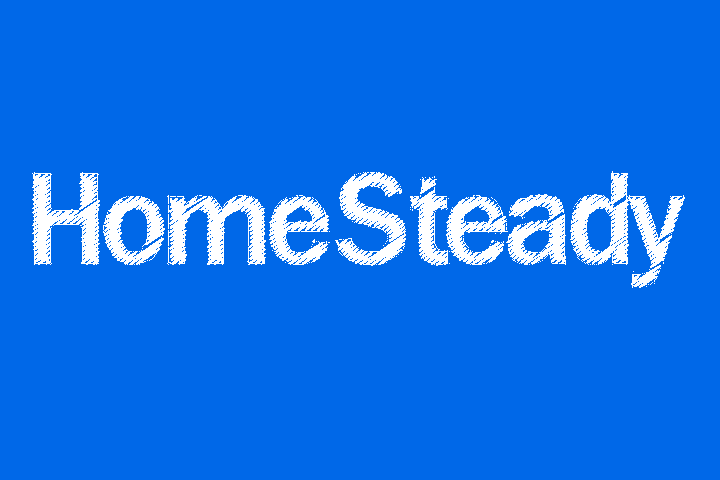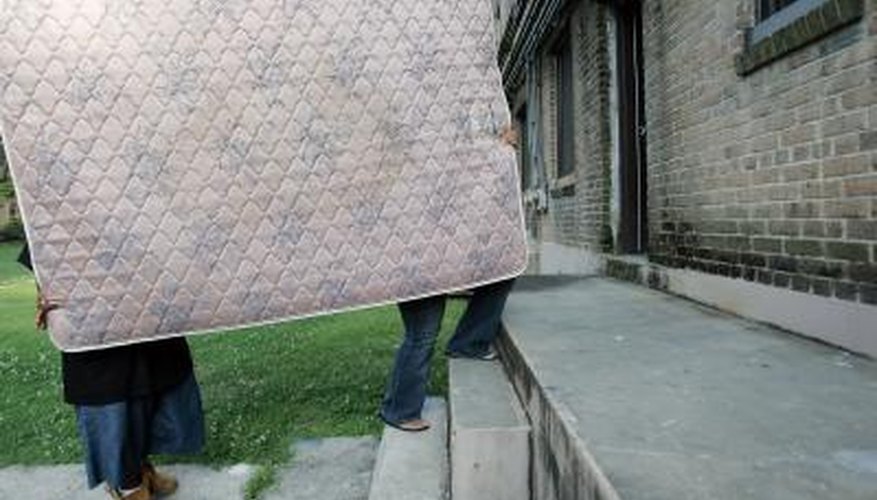 People tend not to flip their mattresses regularly. They are heavy and cumbersome and often take more than one person to do. Manufacturers of the single-sided mattress advertise "no rotate, no flip," however, recommendations for obtaining the maximum durability from your mattress suggest rotating it every three months if you only sleep on one side. For the double sided-mattress, you should flip and rotate it. Consumer Reports suggest doing this every two weeks for the first three months that you own the bedding and then every two months after that.
Cost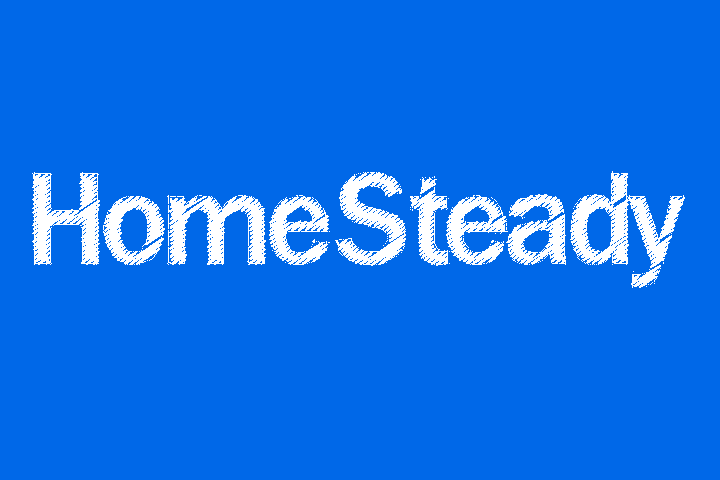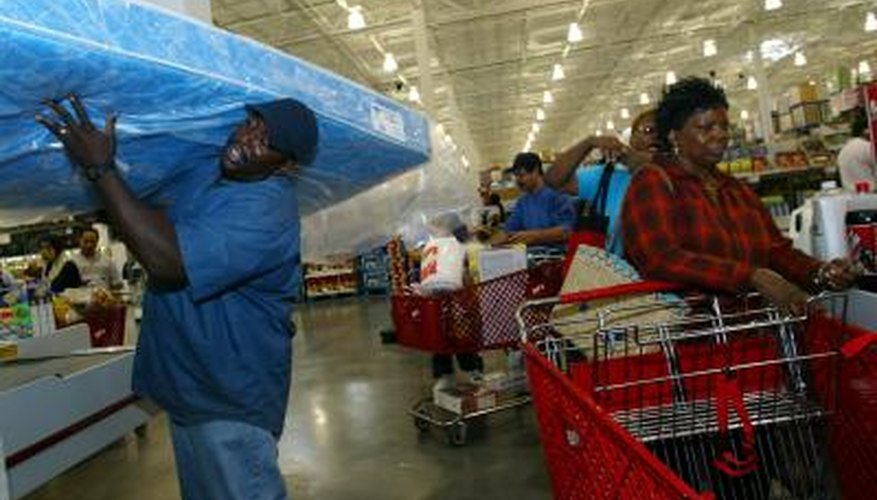 Mattresses have a wide price range in the marketplace. Many must be purchased in sets (mattress and foundation.) Prices for a queen size set in traditional mattress construction range any where from $340 to $2,000 and up. Other mattress types like "memory" foam (Tempur-Pedic) and air beds (Select Comfort, Sleep Number) are even pricier. They tout qualities not addressed here.
How to Shop for a Mattress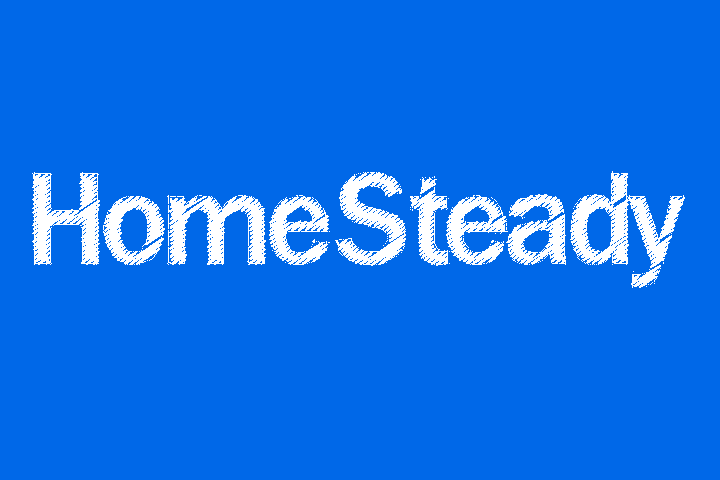 According to Consumer Reports, you should try a lot of mattresses before deciding. To try it out, wear loose fitting clothing to the retailer. Remove your shoes and lie down on the bed in positions in which you normally sleep. Take your pillow with you or ask the salesperson for one. Fifteen minutes on the bed you think you like is a good indicator of long-term satisfaction.