How to Add a Rolling Code to My Moore-O-Matic Garage Door Opener
The Moore-O-Matic garage door opener is manufactured by Linear Access Controls and can be connected to an automatic garage door opener to remotely lift or close the garage door. The receiver can be programmed to set a code when the garage door is opened with the remote, matching the remote with the receiver. The receiver then creates a new code for the next time the door is opened, making it harder for others to figure out your access code. Setting a rolling code increases overall security.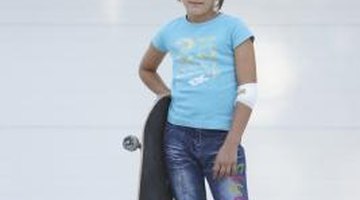 Step 1
Hold the garage controller and stand near the opened garage door that is associated with that garage door remote.
Step 2
Push the "Learn Code" button underneath the cover on the back of the garage door receiver.
Step 3
Wait for the "Learn Code" light to blink slowly. Press and release the "Open" button on the garage door remote. Wait for the "Learn Code" light on the receiver to illuminate without blinking.
Step 4
Push the garage door "Open" button again and wait for the "Learn Code" light to go off.
Step 5
Press the garage door "Open" button one more time and wait for the garage door to close.
References
Tips
Make sure there are fresh batteries in the garage door opener remote control if the unit does not program as expected.
Writer Bio
Meredith Jameson writes early childhood parenting and family health articles for various online publications. She holds a Bachelor of Arts in history from San Francisco State University.
Photo Credits
David Oxberry/Digital Vision/Getty Images
More Articles