Earth Tones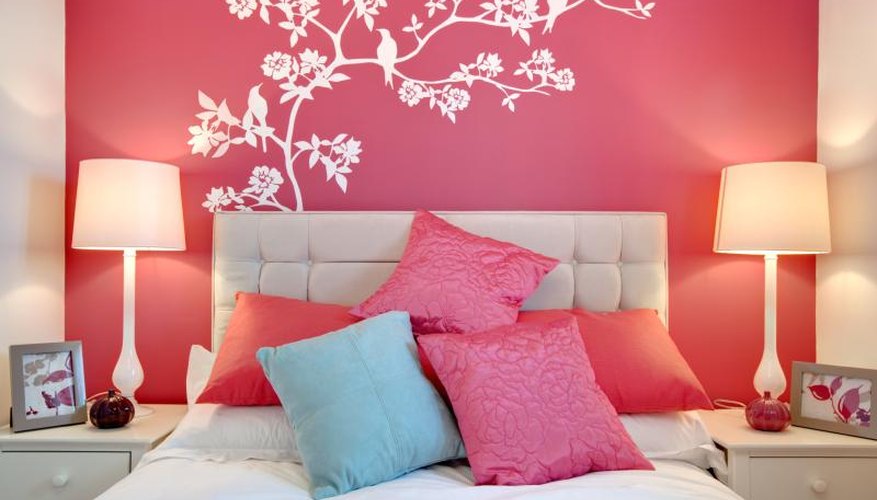 It's a haven, a retreat, where you go to refuel. To recharge. To prepare your body and mind for the challenges of the day ahead. Bedroom decor revolves around color, and choosing the wall color that satisfies your personal taste as well as coordinates with your overall scheme is the link that ties all the components together. Choose a bedroom wall color that contributes to the mood of the room without being overt or heavy-handed.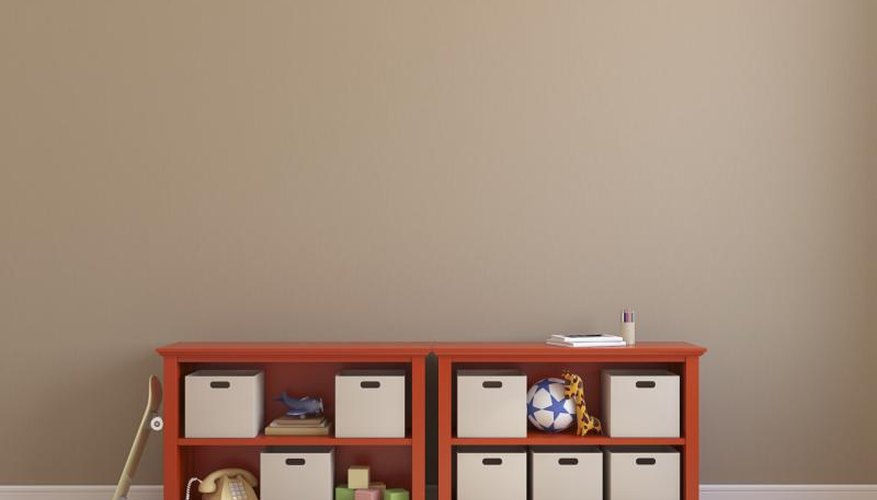 Placid earth tones play into the mood of a bedroom. They're appealing colors that reflect the world of nature in their warmth. Ranging in tones from the boldness of bittersweet chocolate brown to the lightness of pale marigold, an earth-toned palette opens the door to multiple accents. Paint the feature wall behind the headboard in a strong color -- British racing green or sienna -- and use diluted shades of the feature color for the remaining walls. Window, ceiling and floorboard trim that's painted a crisp white sets off your color of choice. Accent with bedding using sage green, lilac or lavender, and a touch of either mellow yellow or rust.
Springtime Pastels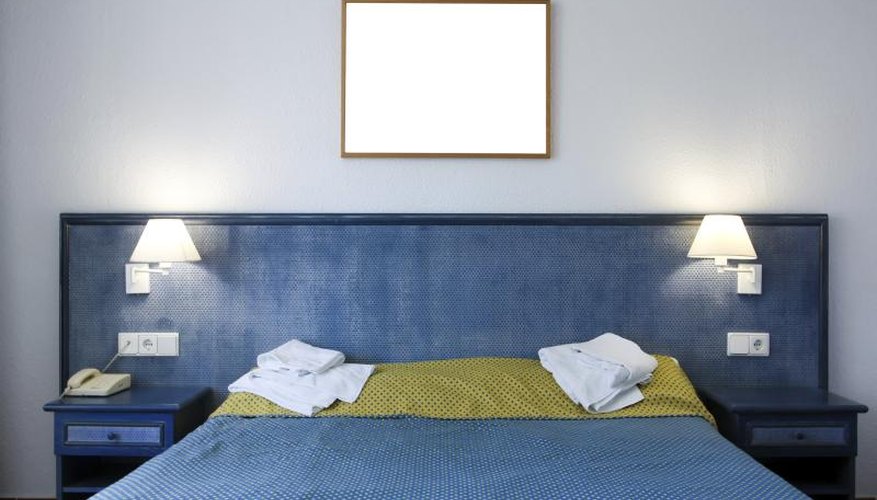 Pastel colors echo the end of winter and welcome the colors of spring. Buttery yellow walls create a glow that's welcoming, even on a rainy day. Contrast the yellow with robin's egg blue on a feature wall, all highlighted by glossy trim the same color as the wall. Pink is a color that shouldn't be shied away from. Diluted to an almost white, pink casts a warmth over the room, and the "pinkness" disappears once accessories and wall hangings are added. Accessorize with lavender and crisp green on the bedding and window coverings.
Jewel Tones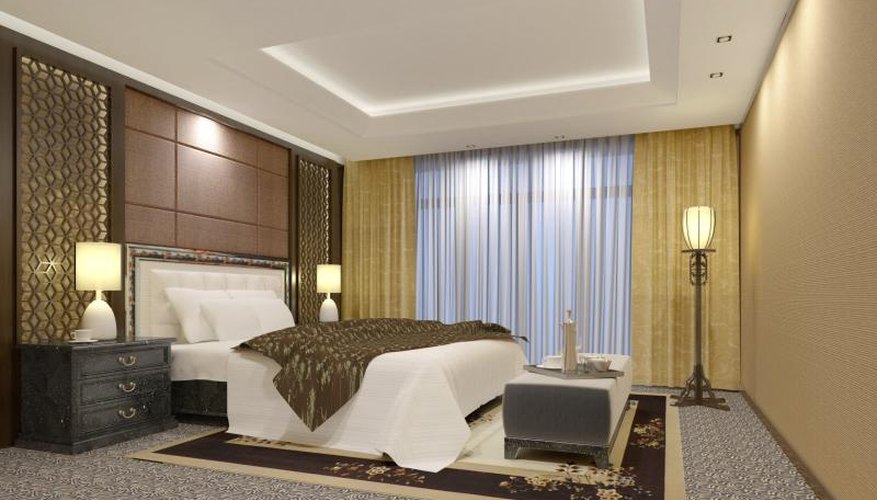 A bedroom that shimmers appeals to many tastes. A garnet feature wall is offset when golden hues and emerald accessories are introduced. Background colors should consist of cloudy honey or off-white. Be careful when painting with the jewel tones as they can become overwhelming and easily take over the theme of the bedroom. Keep accessory designs simple and inviting; for instance, a raw silk duvet trimmed in garnet ties the tones together or swag an Indian sari onto the end of the bed for a bit of pizzazz.
Bold Black, White and Red
If well thought out, a black, white and red bedroom makes a statement without keeping the occupants awake. A gray slate wall is warm and welcoming when contrasted with milky white opposing walls. Hang black-and-white photos, framed in black and matted in cream. Inject the red into bedding, in either a geometric pattern incorporating black and white, or a Japanese-themed design using the same colors. Hang a focal-point piece of black, white and red art framed in silver. Window fabrications in cream tone down the boldness of the room.