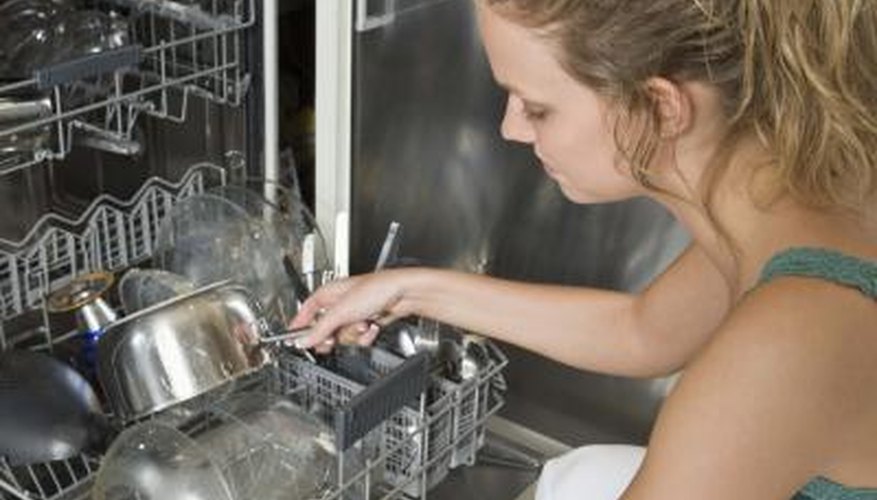 Taking the panel off gives you access to the mechanical system of the dishwasher as well as being able to locate the screws to remove the dishwasher door when you need to disassemble or replace the dishwasher. You can remove the dishwasher panel yourself and save the time and expense of having a professional come out to do the work for you.
Step 1
Turn the breaker switch for the dishwasher to the "off" position at the breaker box before attempting to remove the dishwasher panel.
Step 2
Locate the screws on the lower access panel and unfasten them with a screwdriver, setting the screws out of the way.
Step 3
Detach the control console from the top of the front panel by unfastening the screws underneath the console with a screwdriver and setting the screws aside.
Step 4
Find the screws at the bottom of the front panel and unfasten them with a screwdriver, allowing the panel to slide down. Take the panel off the front of the dishwasher.