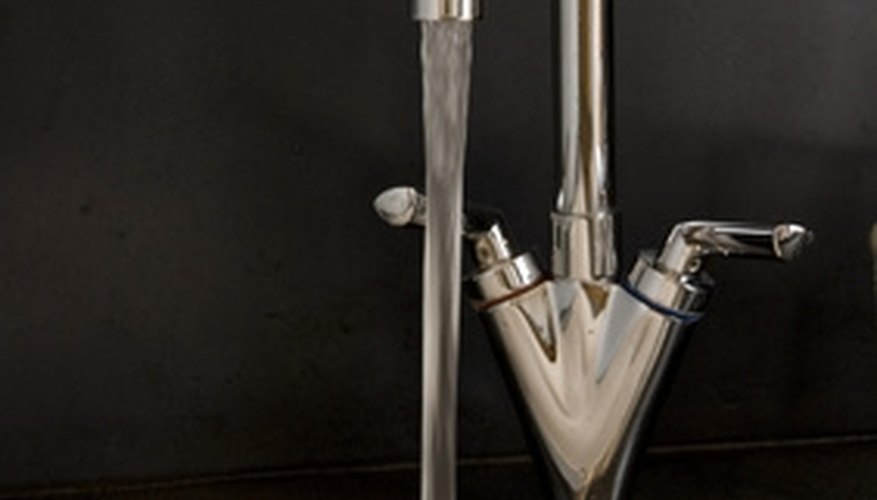 The dispenser and the area around the dispenser can become accumulate built-up residue over time. You can remove some parts of the dispenser area, such as the spill shelf. And you can clean other parts in place. Clean the dispenser system on a GE Profile Performance refrigerator using various types of cleaning products.
Remove the dispenser spill shelf by lifting it out of the spill shelf compartment.
Fill a large bowl or pot with undiluted vinegar.
Place the dispenser spill shelf into the bowl of vinegar. Allow it to soak for 30 minutes.
Remove the dispenser spill shelf from the vinegar. Wipe away all deposits with a paper towel or cloth.
Wipe the area behind the glass cradle with a paper towel and either a mixture of vinegar and water or mild dish soap and water. Dry the area completely with a dry paper towel or cloth to prevent ice buildup.
Peel the soft touch dispenser pad off the back of the dispenser area by grasping one of the top corners of the pad and pulling down.
Wash the dispenser pad in the sink with warm water and mild dish soap.
Rinse the dispenser pad thoroughly in clean water.
Dry the dispenser pad with a paper towel or cloth.
Things You Will Need

Paper towels or clean cloths
Vinegar
Mild dish soap
Tip
Wipe up and dry any water spills on the dispenser spill shelf to prevent water deposits from forming.