How Do I Open an H4100 Waterproof SentrySafe?
The SentrySafe H4100 Waterproof Fire File, also known as the H4100 Waterproof SentrySafe, is a portable safe that protects paper hard copy files and electronic storage media, such as DVDs, CDs, memory sticks and USB drives, from many forms of natural and man-made disasters involving water and fire. It does this with a waterproof seal and fire resistant design. The safe protects against theft with a key access lock. As a result, opening your H4100 safe only requires the use of your safe's matching key.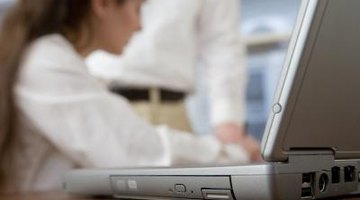 Step 1
Insert your H4100's key into the keyhole at the front of the safe.
Step 2
Turn the key counterclockwise.
Step 3
Press one hand down on top of the safe's lid while pressing in on the latch at the front of the safe to release the lid. Lift up on the lid to access the contents within.
References
Resources
Tips
If you lose your key, submit your H4100's lock reference number--located on the silver lock cylinder--to SentrySafe via the SentrySafe Replacement Keys webpage to order replacement keys. The lock reference number may consist of a number, letter, number and letter, or the cylinder may not have a number. If it doesn't have a number, contact SentrySafe for assistance.
Warnings
The H4100 offers only up to a half hour of protection against temperatures up to 1,550 degrees Fahrenheit. It will not protect photo negatives, video or audio cassettes, 2 ¼-inch floppy disks, cartridge tapes or diskettes.
Writer Bio
Based in Southern Pennsylvania, Irene A. Blake has been writing on a wide range of topics for over a decade. Her work has appeared in projects by The National Network for Artist Placement, the-phone-book Limited and GateHouse Media. She holds a Bachelor of Arts in English from Shippensburg University.
Photo Credits
Jupiterimages/Photos.com/Getty Images
More Articles