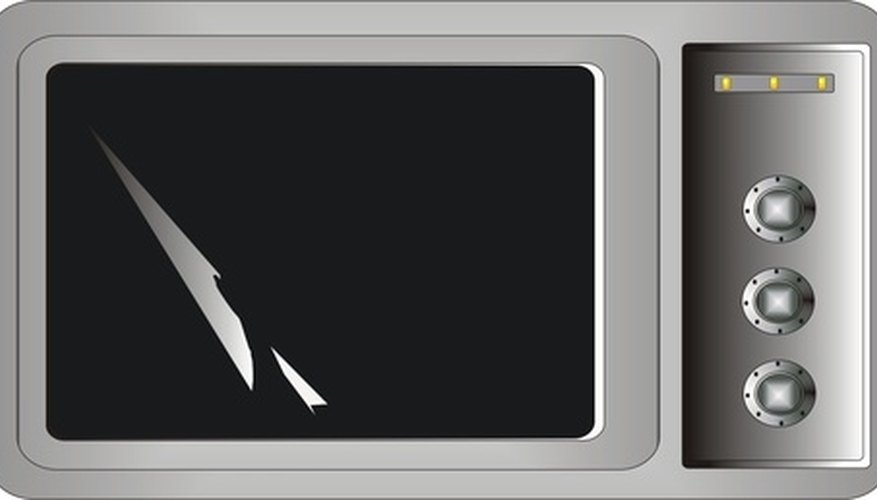 These electromagnetic waves flow through the food in the microwave so fast that the electricity causes heat. This cooks or warms the food. There are several brands and styles of microwaves available. One of the most popular high-end microwaves these days is made by LG. With microwaves being so popular and convenient, it is difficult when your microwave is broken. There are several things you can check your LG microwave for without having to call a service rep. This can save you time and money.
Troubleshoot your LG microwave. The first thing you should do when you have a broken LG microwave is to try and troubleshoot the problem. Start by finding exactly what the problem is. Is your microwave not heating food? Is it not keeping time? Is the turntable spinning correctly? These are all basic problems that can indicate where the trouble is.
Use your owner's manual to find and fix common problems. After you have pinpointed the issue and have a general idea where to look, pick up your owner's manual. Take a look through the pages giving information about your issue. It should show you how your microwave should look and how the parts are assembled. In addition, there is usually a troubleshooting section in the back of every owner's manual. Use this as a guide to see if you are experiencing a common, easily fixed problem. Sometimes, for example if your clock is not keeping the cooking time correctly, it may be something as simple as a setting that was accidentally changed. This may be identified in the owner's manual and easily fixed.
Disassemble the microwave to fix common problems after they are identified. If your problem is more complex, start to disassemble the microwave. It is very important to make sure that you unplug the microwave from the outlet first, however. If you fail to do this, it could cause electrical shock. Take the microwave apart, piece-by-piece. Be careful to remember which piece goes where. You can reference any diagrams in your owner's manual. Set the bolts and small pieces in a safe place. Examine each part for broken wires or pieces.
Replace any parts that are broken. Once you find the microwave's problem, you will have to replace the broken part. Depending on what the part is, you may be able to find it at your local hardware store. You can also check local appliance stores to see if they sell parts. If you cannot locate what you need, you may have to order the part through the manufacturer.