How to Pick a Sentry 1170 Fire Safe
The Sentry 1170 is a compact and fire-retardant safe which is used to protect files and valuables. The Sentry 1170 comes equipped with a secured lid and key lock. The lid will seal shut in the event of a fire. The lock is used to secure the lid shut, but not necessarily against theft. Therefore, if you lose the key to your safe, you can pick the Sentry 1170 fire safe with a few tools.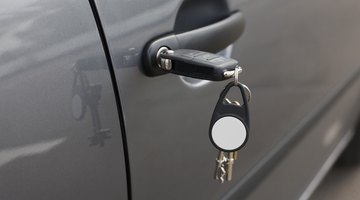 Things You Will Need
Screwdriver
Straighten paperclip
Tweezers
Place the safe on a flat surface. Place half the tweezer in the bottom part of the key hole and the straighten paper clip in the upper part.

Wiggle the tweezer and paper clip until you reach the internal chamber. Turn the tools counter clockwise, with force, until the lock clicks. The click from the lock informs you that you have unlocked the safe.

Insert the screwdriver's tip into the key hole, if Steps 1 and 2 didn't work. Turn the tool counter clockwise with force until you hear a click sound. The safe is unlocked.

Tip

You may also order a replacement key by calling Sentry at 800-828-1438.
References
Resources
Tips
You may also order a replacement key by calling Sentry at 800-828-1438.
Writer Bio
Resonna Shaw has been a writer since 2008, for personal enjoyment and for various websites. Shaw holds a bachelor's degree in human resources from DeVry University and is currently pursuing a Master of Business Administration at Keller University.
Photo Credits
Polka Dot/Polka Dot/Getty Images
Polka Dot/Polka Dot/Getty Images
More Articles