How to Figure out Your Lock Combination on Your Safe
A safe is a logical place to keep your most treasured items; however, if you forget the lock combination, you could be at a serious disadvantage when your most prized possessions are just out of reach. Thankfully, there is a simple way to figure out the lock combination on your safe, and you don't have to get out the bolt cutters to cut open the lock, either.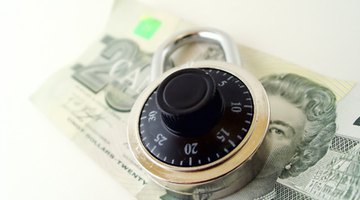 Push or pull up on safe's handle. Hold handle in place.

Turn dial to the right until you hear a click, then turn an extra two numbers to the right. This is the first number in your combination. Take note.

Hold the handle in place and spin dial to the left until it stops. This is your second number take note.

Spin dial to the right as you continue to hold the handle up. Once you reach the final number, the safe will unlock and open. This will be your last number so take note.
References
Writer Bio
Brenda Barron is a writer, editor and researcher based in Southern California. She has worked as a writer since 2004, with work appearing in online and print publications such as BabyZone, "Cat Fancy" and "ePregnancy." She holds a Bachelor of Arts in English literature from California State University, Long Beach.
Photo Credits
is your money safe? image by Melking from Fotolia.com
is your money safe? image by Melking from Fotolia.com
More Articles