How to Troubleshoot a Dyson DC17
Dyson's DC17 is an upright, all-floor vacuum cleaner. The vacuum is fully adjustable and capable of cleaning hardwood, ceramic, marble or carpeted floors. A vacuum that stops working or is not working properly will interrupt your vacuuming schedule. There are several reasons why the DC17 might stop working. Troubleshooting the problem will help you determine if you need to contact a technician.
Cleaning Filter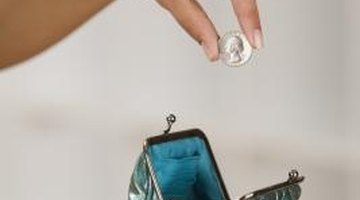 Turn off the machine and unplug it.

Remove the clear bin by grasping the handle, pressing the release button and tilting the canister out of the machine. Set the canister aside.

Lift the filter release catch. The catch is below where the canister rested.

Remove the filter.

Soak the filter in cold water for at least five minutes to loosen the dust and dirt. Do not use soap to clean the filter.

Rinse the filter under clear water until the water runs clear.

Wring out the filter. Let it dry for at least 24 hours.

Replace the filter underneath the filter release catch. Replace the canister.
Checking for Blockages
Remove the wand by removing the yellow cap and pulling it out of the machine. Separate the wand from the hose by pressing the red release button and pulling the wand off the hose.

Look inside the hose for blockages. Remove any blockages with a long-handled brush.

Snap the wand back on the hose and put it back into the machine.

Remove the U-bend airway by twisting the screw to the unlocked position with a coin. The U-bend airway is on the bottom of the back of the machine.

Check the U-bend for blockages. Remove any with a long-handled brush. Replace the U-bend.
Cleaning Brushbars
Turn the machine on its side so you can access the brushbars.

Remove the soleplate by twisting the screws to the unlocked position with a coin.

Slide out the brushbars by pulling each in the opposite direction.

Remove as much of the lint, hair and thread from around the brushbar as possible with your fingers. Snip any built-up hair with scissors.

Replace the brushbars in the machine. Make sure that the arrows both point in the same direction. Replace the soleplate.
Writer Bio
Kaye Wagner has been working in the fields of journalism and public relations since 2006 and is a recipient of a National Hearst Award. She is particularly interested in home-and-garden projects, as well as beauty and fashion writing. An avid traveler, she also writes travel reviews and guides. Wagner earned a Bachelor of Arts in journalism from Brigham Young University.
Photo Credits
Comstock Images/Comstock/Getty Images
More Articles