---
Regular Towels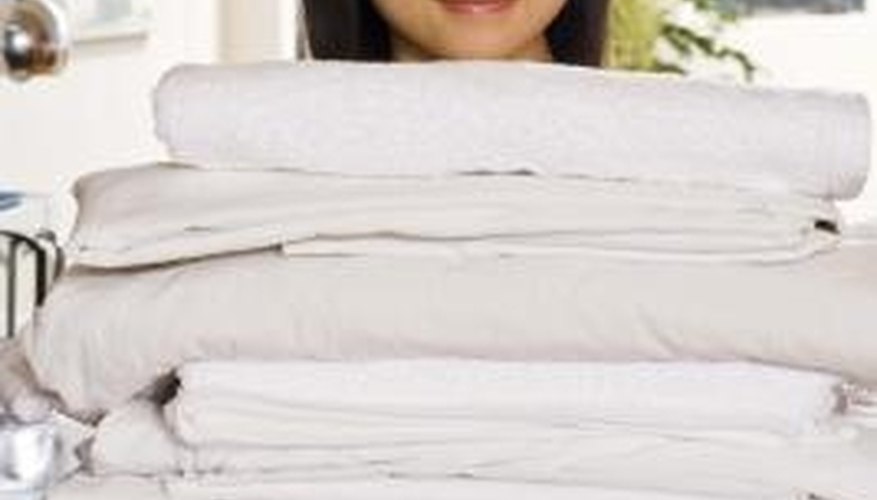 When someone thinks of a regular towel, he probably is imagining a bath towel. Bath towels usually are long and wide, and made of a cotton or cotton/polyester blend terrycloth.

Terrycloth is a fabric constructed of piles or loops tightly sewn together. These loops have an ideal space-to-fabric ratio for absorbing and holding water, making terrycloth perfect for drying a person who has just stepped out of the shower or bath.

A good quality bath towel is thick, soft and porous.
---
Tea Towels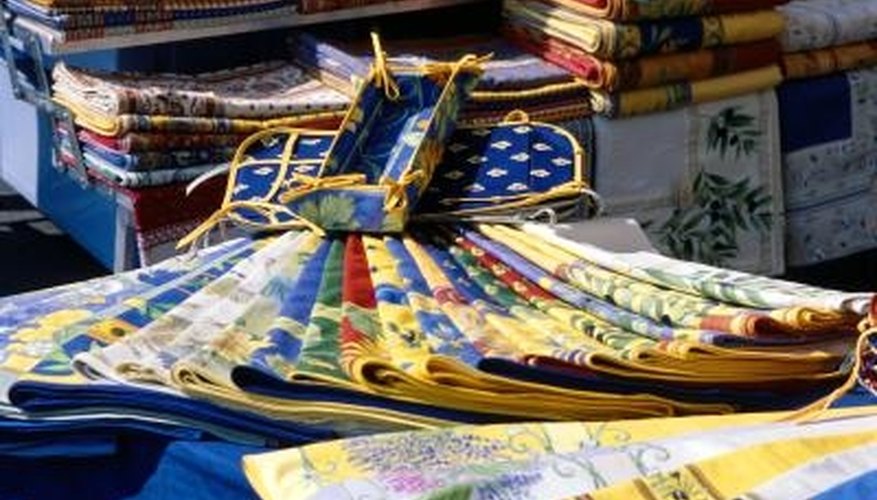 "Tea towel" is the English name for dish towels. They are kitchen towels, not bathroom towels, and usually measure around 19 by 29 inches.

They may be made of cotton or linen, and they may or may not be terrycloth. Even when they are made of terrycloth, they seldom are as thickly piled as bath towels.

Tea towels are used for drying dishes, covering hot food or teapots, and drying hands in the kitchen. Some people also collect them.


---
Styles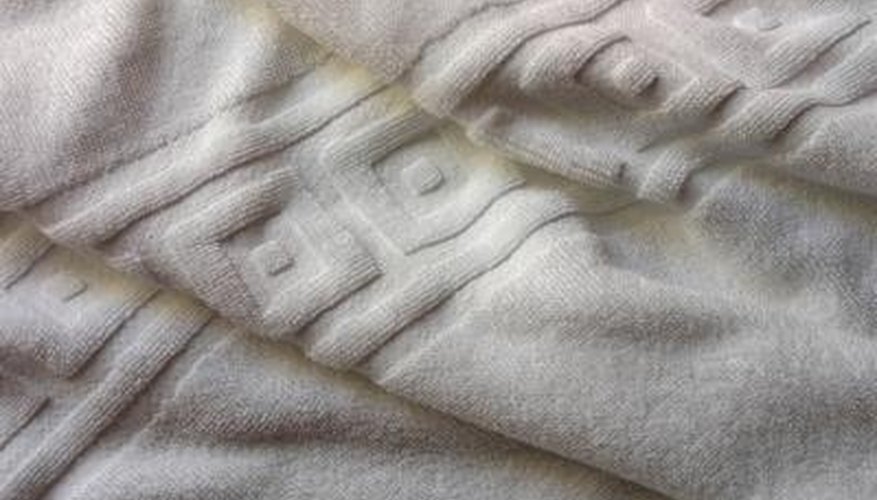 Regular towels and tea towels differ greatly in style. The relatively flat surface of a tea towel allows for a wide variety of decorative techniques.

Pictures may be stamped on, woven in, embroidered or sewn into the material. People who collect tea towels do so for their pictures and designs.

Bath towels, though, generally are piled too thickly to be decorated with detailed pictures. They may have some simple embroidery, but if they do, it usually is on a flat, non-piled stripe across the top or bottom of the towel.


---
Uses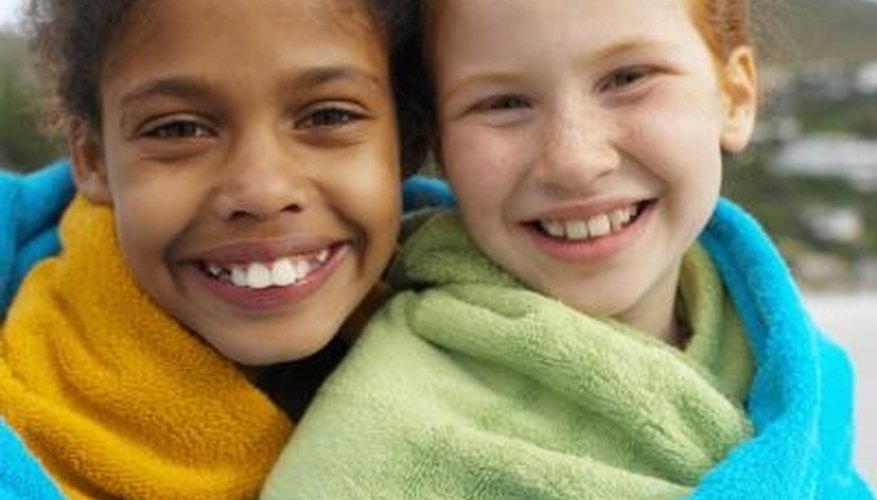 Bath towels and tea towels can be used for more than simply drying things. Bath towels, because of their larger size and softer material, can double as blankets for children at outdoor evening events, and elegant ones can be used to dress up a stylish bathroom.

Because tea towels are small, easily portable and highly customizable, they can be used in place of wrapping paper or place-mats, or given as a hostess gift. With a little sewing know-how, they also can be recycled into table runners, pillow cases, aprons or even curtains.