Paint Color Ideas for Kitchen Cabinets
Kitchen cabinet colors are not governed by a set of inflexible rules that mandate wood or white. Your chef's sanctuary can inspire mad dancing around a homemade pizza margherita with persimmon paint, or enhance your meditation over the bouillabaisse with delicate faded jade on doors, drawers and cabinet frames. When the kitchen is ready for its makeover, explore every flavor on the menu of paint colors to create delectable decor.
Pick Purple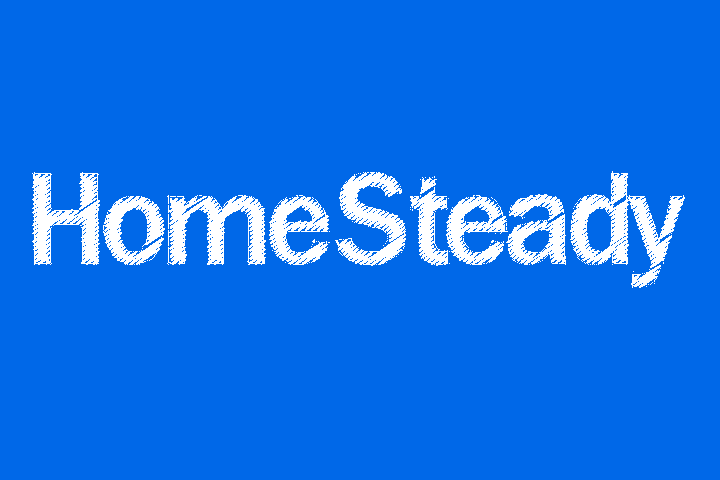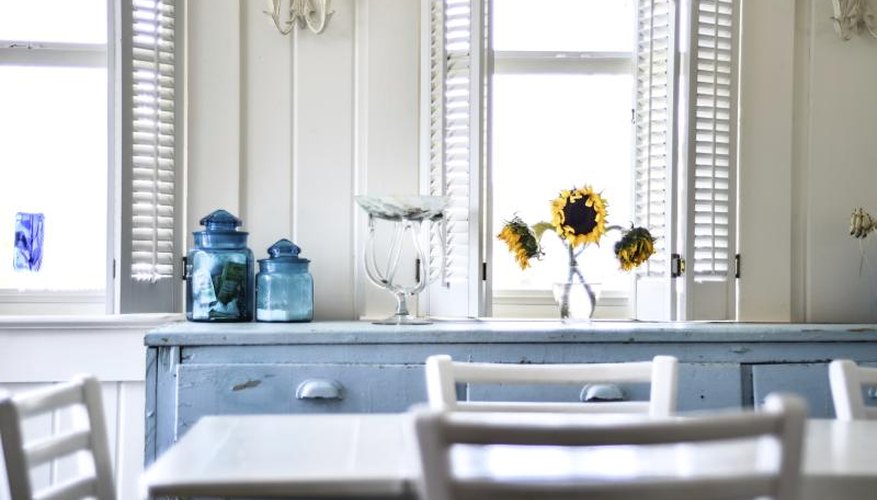 Like powdered cayenne pepper, a little purple goes a long way, but the impact is stunning. Lower cabinets faced in dusky lavender with butcher block counters and white upper cabinets and walls are both harmonious and unexpected. A wall of vivid grape cabinets with a high-gloss finish balances lots of brushed stainless and chrome in a thoroughly modern kitchen. Clean matte crayon-purple island cabinets in an industrial brick-walled kitchen are at once playful and sophisticated. Purple cabinets are savvy and fearless, the hallmark of a chef who turns out savory beef Wellington and impeccable Baked Alaska without breaking a sweat.
You Say Tomato...
Tomato-red cabinets pick up the energy in the entire kitchen palpably and cast a flattering glow over the cook and the daily fare. Bright red is wonderful with plank floors, oversize checkerboard tile or slate pavers. The color works well against bare concrete walls, white stucco or soft pale yellow. Light green trim around doors or on window shutters complements the intense red and tames it a little. Barn red affirms the country vibe in a rustic kitchen and can hold its own against weathered wood furnishings, exposed beams, a brick hearth and a deep farm sink.
Cool Cookeries
Give your kitchen a case of the blues with dusty blue chalk-painted cabinets, offset by gleaming terra-cotta counters and warm cream walls. The combination has all the verve of primary colors without the intensity, and it works well with traditional decor. Shiny peacock blue over everything -- ceiling, walls, cabinets, trim and backsplash tile -- hides every flaw in an old kitchen under an exotic mantle of paint. A touch of gleaming chrome or brushed aluminum, the temperance of a porcelain farmhouse sink or white marble counters, tames the wild color without dulling its drama. Invite a little nature into the canteen with soft sage or spring green cabinets in a cottage kitchen with a deep backsplash of variegated green glass tile. Polished wood floors, a linen-colored ceiling and vintage milk-glass lighting set an appealing scene for whipping up a pot of Brunswick stew or an apple pie.
Gray Is the New White
Gray is a canvas for the glorious, fresh, farmers' market finds displayed on the granite counters. Medium-gray cabinets are chameleons, adaptable to any style of decor. The palest cloud-gray has the Zen impact of white without the dated predictability of white cabinets in an all-white room. Island cabinets in rich charcoal solidly uphold a thick butcher block top while disappearing just enough to create the illusion of more space in the kitchen. Gray goes with everything, so splash it around lavishly when you have brick floors, natural wood bead-board paneling, modern brushed stainless appliances, old-fashioned traditional fixtures, a slender galley at the end of an open plan space, or a big restaurant-style kitchen with linoleum floors and a whale-sized professional cook's stove.