Create Inspiring Study Spaces for Kids
With school and homework at the forefront of every parent's mind, having a place for their kids to complete assignments is important. Even with a proper desk, children may still choose to read, draw or do their math from all sorts of spots, including their bed or the dining room table. However, most parents prefer that a dedicated space is available for not only doing homework, but for storing supplies and books. And don't forget to set up a good spot for recording achievements and awards to encourage kids to keep up the good work!
Classic Contemporary by Frances Herrera Interior Design
This custom wall unit performs multiple tasks at once. Keeping children focused on their homework is top priority, and giving each child their own study areas and storage helps. Corkboards show off artwork and achievements while a bright reading nook encourages reading and quiet time.
Grant Park Atlanta Interior Renovation by Renewal Design & Build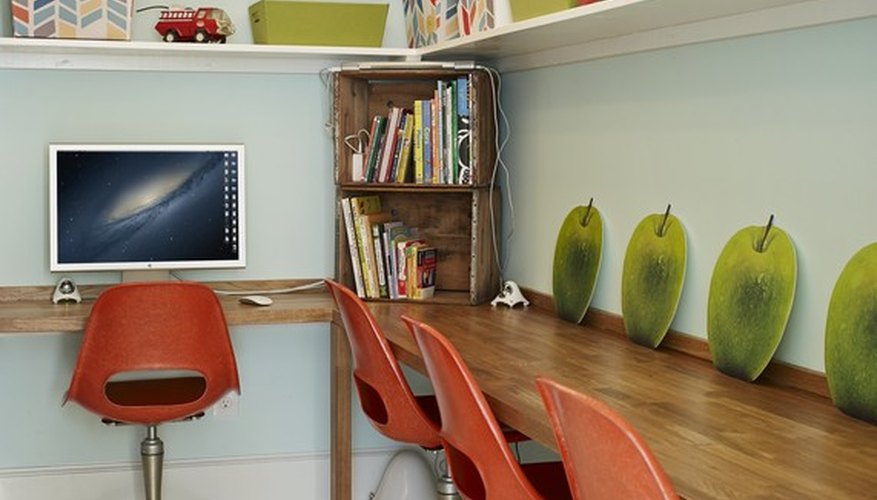 This fun and colorful study nook is perfect for work and play. Using vertical space helps keep items off of the desk when not in use. Personalized bins make it easy to reach various toys or supplies. A clever use of string lights adds playfulness as well as illumination.
Los Altos Residence by Miller Design Co.
This sophisticated child's room employs a vintage style leather desk that is both timeless and durable. This is the type of piece that can easily grow with a child or work well in other rooms of the home. Keeping the desk clear of clutter gives a child room to create and play – especially important in the bedroom.
Coastal Classic by Frances Herrera Interior Design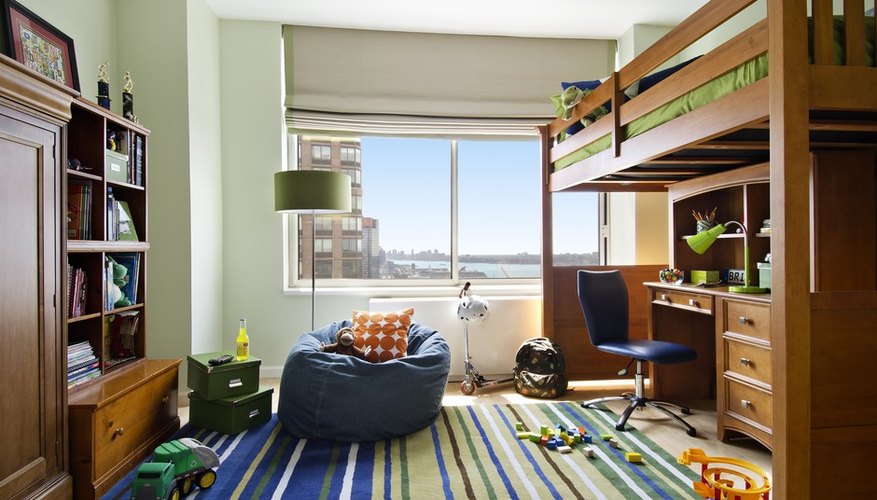 Bunk beds are huge space savers and this high-rise remodel shows just how many things can get done in one room. A study area sits tucked away under the bunk while still allowing plenty of natural light to filter in. It's important to give the child the option to move around so providing other seating, like the beanbag or area rug, maximize the entire space.
Devault by Berry Construction Group
This sweet study area in a little girl's room is petite enough for her current age yet sophisticated enough for her teen years. This classic desk design will grow with the child and could easily accommodate file cabinets or a computer.