How to Fix Burn Spots on the Inside Door of the Microwave
Burn marks on the microwave door often are the result of food or material arcing. Metal objects placed in the microwave can result in an electrical arc, which will burn the inside of the microwave door. Also, foods that are cooked too long can burn and create similar marks on the door. To get rid of the marks, try a few different common household products.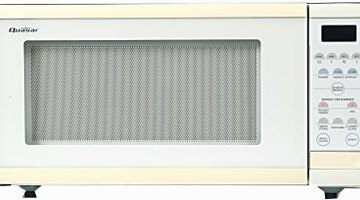 Step 1
Pour 2 tsp. of baking soda on a damp cloth.
Step 2
Rub the baking soda onto the burn mark on the microwave door.
Step 3
Rinse the mark with water.
Step 4
Cut one onion in half, and rub the burn mark with the flat side of the onion. Then rinse with water.
Step 5
Spray the burn mark with ammonia, if the mark remains.
Step 6
Scrub the mark again with a soft cloth.
Step 7
Wipe the interior door down with water to remove all ammonia. Then repeat if necessary.
References
"Express Housekeeping"; Anna Shepard; 2011
Writer Bio
Si Kingston has been an online content contributor since 2004, with work appearing on websites such as MadeMan. She is a professional screenwriter and young-adult novelist and was awarded the Marion-Hood Boesworth Award for Young Fiction in 2008. Kingston holds a Bachelor of Arts in English from Mills College.
Photo Credits
Zedcor Wholly Owned/PhotoObjects.net/Getty Images
More Articles