Display under Glass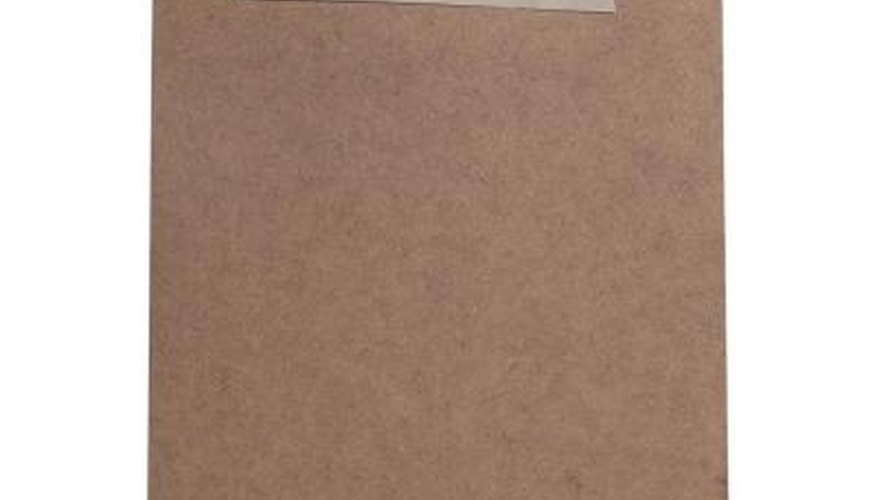 Unfortunately, framing all those photos does get pricey, especially if you use mats. Sometimes, even without the cost considerations, you just get tired of the same old framed-photo look. Instead of stashing your photos away, turn the lack of frames into a display and design element. Even if it is a cost issue, nobody will every know.
Measure the length and width of an occasional table, chest or console top with a tape measure, and have glass cut to fit. Measure the diameter for round furniture tops.
Arrange your photos on the furniture top before you install the glass. Overlap the photo edges and corners to create a collage effect. Add additional sentimental items if you wish, such as ticket stubs or cocktail napkins from special events.
Pick up the glass topper at the edges, so you don't get fingerprints on the underside. Enlist help for large pieces of glass. Align the glass edge with the edges of the furniture. Lower the glass topper onto the furniture top without disturbing your photo arrangement.
Clipboard Wall Display
Collect inexpensive clipboards in large and small sizes. Select clipboards made of the same material -- wood, plastic or metal -- but feel free to vary the colors. Buy only clipboards with a traditional hardboard back, but choose those with backs that range from tan to dark brown, for example.
Print your photos with a white border, thick or thin, as you prefer. Size them to allow at least 1 inch of the clipboard backs to show at the bottoms and both sides. Clip your photos to the clipboards.
Arrange the clipboards on the floor. Play with the arrangement until you're satisfied. Try asymmetrical, symmetrical and grid-like configurations.
Measure the distances between the holes in the tops of the clipboard clips. Mark your wall with a pencil to note each hole's location. Hammer nails with small heads into the wall at each pencil mark. Transfer your arrangement to the wall one clipboard at time, each on its corresponding nail.
Things You Will Need

Measuring tape
Occasional table, chest or console
Glass Topper
Clipboards, large and small
Photo printer
Pencil
Hammer
Nails, small head
Tips
Take a photo of your glass-topped photo display if you have to move the furniture for any reason. Even if you decide to create a fresh arrangement, you'll be glad to have the photo for reference.

If you have far more photos than wall space for clipboards, clip a stack of appropriately sized photos to each clipboard. Regularly rotate different photos to the front position for a wall arrangement that's always evolving.