How to Find a Whirlpool Repairman
If you're experiencing difficulty with a Whirlpool appliance and need professional help, don't panic. A visit from a Whirlpool technician can be scheduled either online or with a few simple steps. If you purchased your Whirlpool appliance fewer than 12 months ago and have the receipt, repairs will be covered by your warranty only if you use a Whirlpool technician. If your appliance is not under warranty, you will have to agree to a service call fee to diagnose the problem and prepare a written estimate.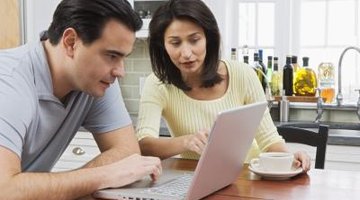 Step 1
Go to https://whirlpool.com/service/service.jsp?country=US&lang=en&brand=WP.
Step 2
Enter your phone number in the space provided and select "continue."
Step 3
Verify your contact information, enter your email address in the space provided and select "continue."
Step 4
Use the drop-down boxes provided to enter your appliance type, model number, serial number and a description of the problem and then select "continue."
Step 5
Choose a date and time for your Whirlpool service call. Your service call will be confirmed using the email address you provided.