How to Find Replacement Cushions
If you have a sofa, chances are the cushions will get damaged and need replacement at some point. For those with new couches, replacement cushions may be as easier to find than those with outdated styles. Before you throw that couch away, check the warranty to determine if you qualify for replacement cushions. Many warranties don't cover user wear and tear, but if you end up with a defective cushion, you're often covered and compensated for a new one.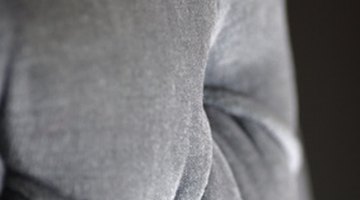 Check your warranty if you still have it for the sofa, which may indicate where you can call for replacement parts. For example, if you purchased an Ashley Furniture sofa, your warranty will cover cushions up to one year after purchase. The warranty will not cover typical wear and tear however, but rather defective materials that come from manufacturing. Read your warranty carefully to see if you are covered.

Send the cushion, along with any of the product tags which contain serial numbers, to the designated location in the warranty. For example, if you purchased an Ashley couch, send the defective cushion to:

Director of Quality at Ashley Furniture Industries, Inc.

One Ashley Way

Arcadia, WI 54612

Be sure to include any information the warranty requires of you to ensure you get the replacement cushion. If your couch is too old for a warranty, visit an upholsterer to determine if you can find either a matching fabric to replace the cover or you may need to reupholster the entire couch to have properly matching cushions.