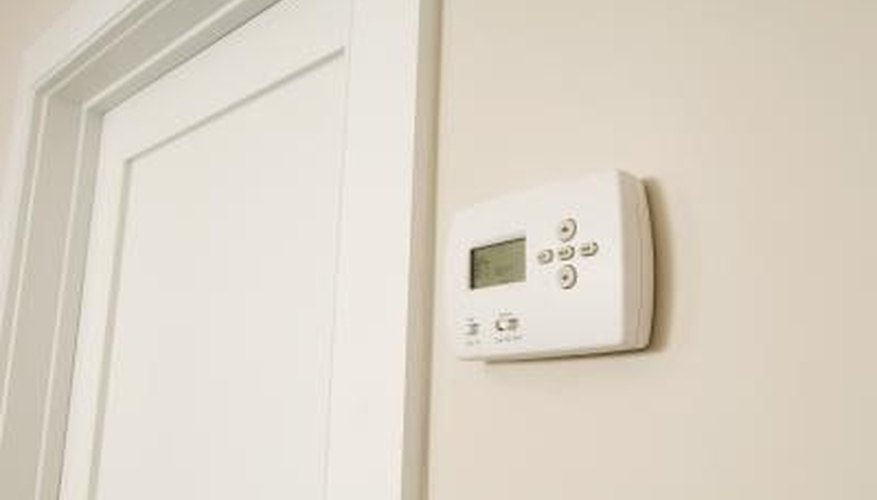 The thermostat is also designed to halt the cooling and switch the air conditioner to standby after the temperature falls to the desired level. Modern thermostats are equipped with digital readouts and calibrated for precise temperature settings, which can save money on cooling bills. Older thermostats use a dial control with a red needle mark to set the temperature against a printed scale under the dial.
Set the thermostat's slide switch for power to the "On" position.
Press the up or down button on a digital thermostat repeatedly until the desired room temperature displays on the small panel above the buttons. For older thermostats, turn the plastic dial with the red mark to the desired temperature printed on a scale, or slide a vertical thermostat control until the red mark lines up with the desired setting.
Press the program feature available on some thermostats to set different temperatures for different times of the day. For example, push the "Prog" button to select a day and time at which the air conditioner will turn on. You can set the room temperature to a higher level when you are out of the house during the day so the air conditioner will not turn on as frequently. This saves money on your electric bill.