How to Un-Enroll From the Equal Payment Plan for Duke Energy
Duke Energy is an electrical company that offers customers a predictable and easy way to spread out payments for their monthly energy costs through the Equal Payment Plan program. It's particularly beneficial during the times of the year when energy costs soar due to increased heating and cooling costs. With this plan, customers pay the same amount each month for 11 months and the remaining balance is paid in full in the 12th month of service. If you need to discontinue enrollment in the plan, Duke Energy offers two cancelation options.
Send an email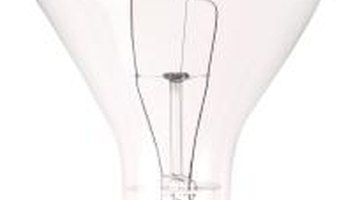 Access your city's official Duke Energy website.

Log in to your Duke Energy online account using your username and password. If this is your first time accessing this service, follow the on-screen instructions to register your account. On most sites, you will be required to enter your personal identification data, such as your Social Security number and account number.

Locate and click the "Contact Us" link to send an email request. Depending on your specific company, you might be required to enter your name, email address and phone number into each blank field. Choose "Changes to My Account" or a similarly named option as the subject of your email.

Compose a message. Request to cancel the Equal Payment Plan option in the body of the email message.

Wait for a response to your email request. You should receive a response to your inquiry within two business days.
Call Customer Service
Locate the customer service number. Scan your monthly bill or find the number on the Duke Energy website.

Contact customer service. Have your account number handy as you will need this information to make changes to your account. You might also be required to provide the last four digits of your Social Security number for account security purposes.

Tell the customer service specialist that you would like to discontinue enrollment in the Equal Payment Plan option. Whether you cancel services via email or by phone, depending on your specific Duke Energy provider, the cancelation might post to your account immediately or at the end of your account's billing cycle.
References
Andrea, Web Support Specialist; Duke Energy; Charlotte, North Carolina
Writer Bio
Jalisa Summerville is a social worker and former high school occupational English teacher who began writing in 2006. She has written grants for nonprofit organizations serving underprivileged children. Summerville holds a Master of Social Work from East Carolina University.
Photo Credits
Brand X Pictures/Brand X Pictures/Getty Images
More Articles