Marble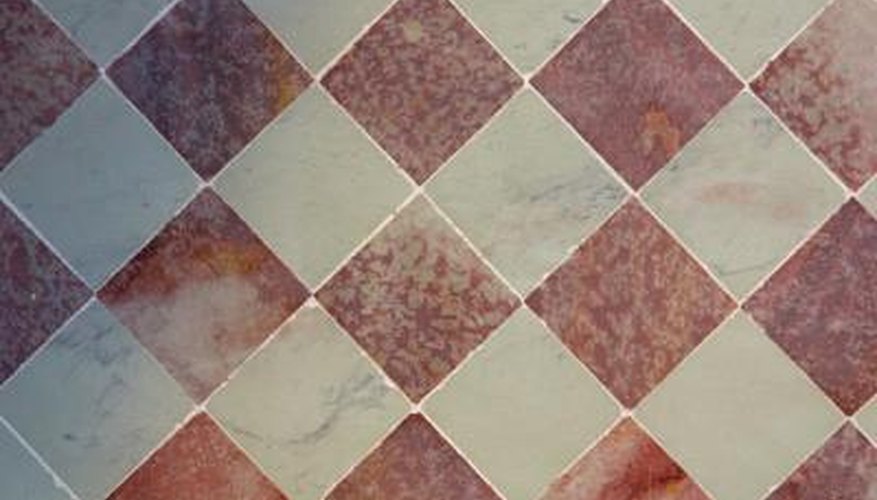 Traditionally marble is chosen for counter tops, lamp bases, floors, tabletops and fireplaces. Caring for marble is essential. Normal wear dulls marble. Tin oxide polishing products can be used to buff out scratches and scuffs and bring back the original brightness and luster to marble surfaces. Always use high quality tin oxide, which is 99 percent pure. Some tin oxide powders of lesser quality are mixed with pumice, which will not buff to a glossy shine.
Marble is porous in nature. Deep scratches cause stains in marble therefore polishing is needed. Using a high quality tin oxide removes the scratches by polishing the surface back to its original sheen. A professional can restore larger, highly trafficked areas like floors or tables.
Putty Polish
The process for polishing marble with tin oxide putty is relatively easy. Tin oxide putty comes premixed and is available from a hardware store. The putty is rubbed onto the surface with a damp cloth. Damp areas are rubbed until smooth with clean cloth. An electric polisher is preferred for buffing larger surfaces. One pound of putty polish costs around $25.
Ultralaps
Ultralaps are thin polyester plastic sheets pre-coated with a tin oxide polishing agent on one side. Used with a circular buffing machine, ultralaps are great for smaller surfaces, such as marble lamp bases or sculptures. Ultralaps are not messy like other polishing methods, are inexpensive. A pack of five 6-inch laps run around $7.
Powder
Tin oxide (stannic oxide) is also available in the powder form. With powder, the consistency is controlled to form a paste to slurry depending on the mixture of tin oxide powder with denatured alcohol. The application of the final product is the same as with the pre-mixed putty polish. Stone dealers sell tin oxide powder for polishing.