Layout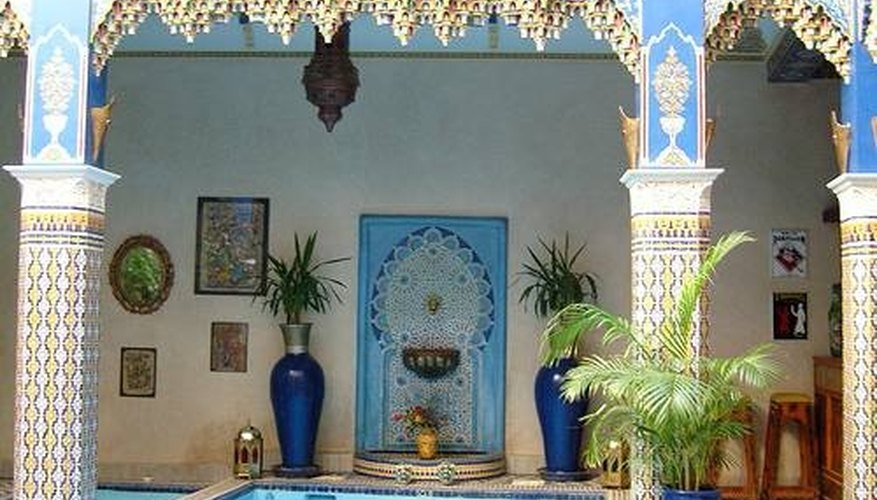 If you have fallen in love with all things Morocco, you might be inspired to bring some of that aesthetic into your own home. With the rise of Internet-based importers, it is easier than ever to create your own personal corner of Fez or Marrakesh.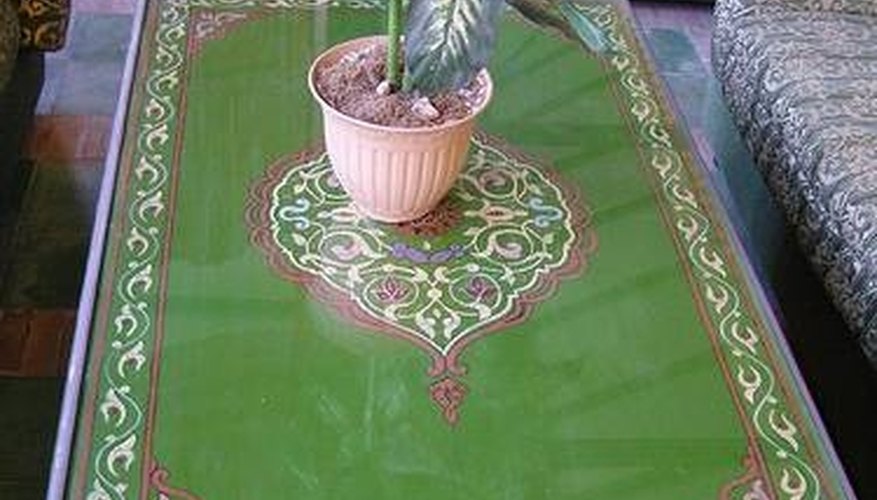 The people of Morocco pride themselves on hospitality towards guests and strangers, and this warmth can be seen in the design and layout of their common rooms. To create a Moroccan-style living room, lay out your furniture with group conversation in mind by facing a sofa and two chairs towards each other, with a large coffee table in the middle. If the room is large enough, create a smaller conversation area off to one side. The coffee table should be large enough for platters of food and drinks. Hide your television away from view in a wooden latticework cabinet---you can open the doors when it's time for your favorite show, and in the meantime it won't tempt you away from your friends and family. Scatter the room with distinctive ottomans, or poufs, traditionally made of leather and brightly colored. You can find Moroccan poufs at many import stores and online, and some Western designers such as Jonathan Adler and John Derian are even offering their own high-end versions. Paint the walls in the bright colors typical of Moroccan interiors, such as aqua and saffron---or, if that's a bit too daring for you, choose a bright cream or white instead and then heap the room with colorful fabrics, throw pillows and cushions. A vintage Moroccan rug, knotted with tribal designs, provides the finishing touch.
Tiles and Patterns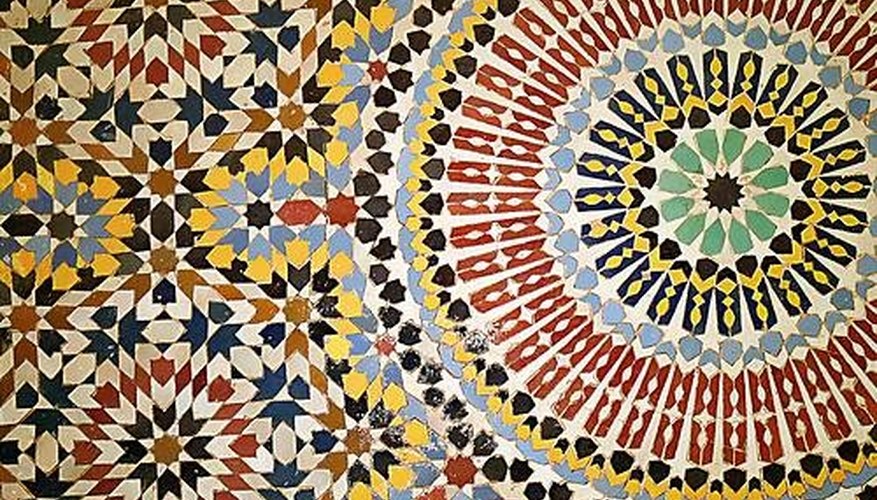 Moroccan design is perhaps best known for its iconic tile patterns, known as zillij. These geometric mosaics built of innumerable small tiles can be seen in every city in Morocco, decorating the walls and floors of old buildings, hallways and public fountains. The designs represent the Islamic philosophy of an ordered universe guided by a divine intelligence. Traditionally the designs are based around a pattern of stars, with eight-pointed stars being perhaps the most common, but some large, intricate tile medallions can feature stars of up to 100 points or more. If you have the time and the resources, it's worth it to do a bit of research into traditional zillij patterns and then work with a professional tiler to create a mosaic in your own home. If that sounds a bit too involved, many high-end kitchen and bath designers and online import shops carry large patterned tiles that replicate the look of a handmade mosaic. Or you can forgo the tiles completely and purchase or create a geometric stencil, and paint your Moroccan pattern directly onto a wall. This technique would work perfectly for a wide border at the top of a wall, or along the edge of a wooden floor. Just make certain to coat the design with sealant to prevent wear and tear.
Moroccan Accessories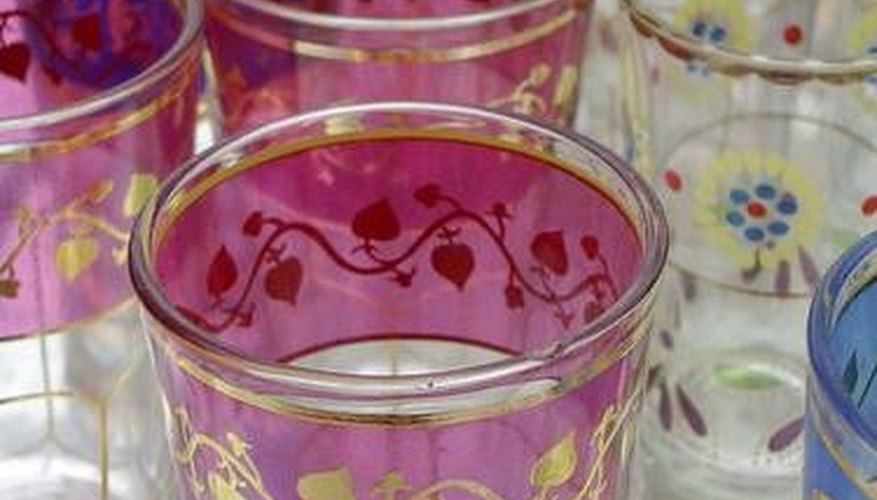 Maybe you aren't quite ready to turn your house into a Marrakesh-worthy abode, but would still like to inject a bit of North Africa into your surroundings. In that case, a few small touches and well-chosen accessories can go a long way. When guests arrive, serve them mint tea in distinctive Moroccan tea glasses, brightly colored and trimmed with gold. Large hand-painted Moroccan tiles can be used as trivets, or hung on a wall in groups. And many wallpaper and fabric designers now offer patterns based on Moroccan and other traditional Islamic patterns, in muted colors and proportions styled to create an elegant mix of East and West.