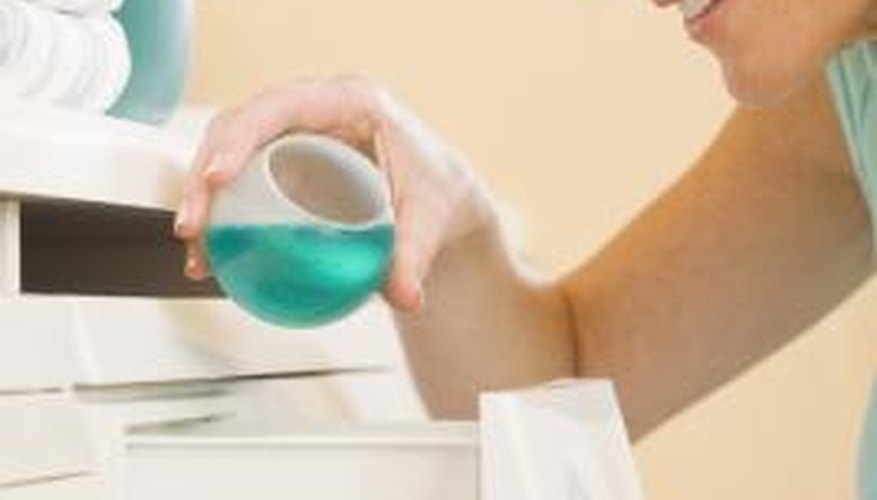 It's not uncommon for the magnet to pop out of its slot without warning and cause a problem starting the wash. Once the small piece of metal is back in position, the washing machine will return to normal.
Step 1
Pull the dispenser drawer out as far as it will go and remove it from the washing machine.
Step 2
Flip the drawer over and locate the small square section containing a plastic clip on the right side.
Step 3
Push the metal magnet into the section until the plastic clip snaps and holds it in position.
Step 4
Flip the drawer back up the right way and push it back into the washing machine. The appliance is now ready for use.