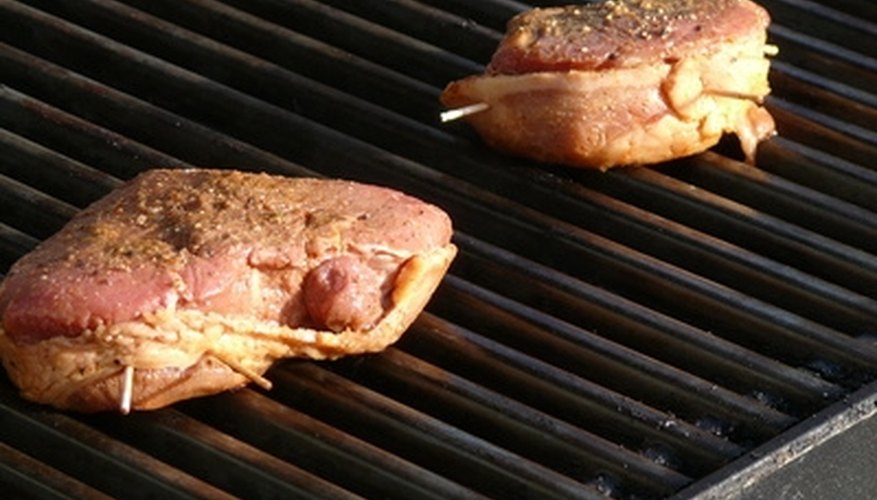 If you neglect to clean the grilling racks, it can affect the taste of your food, potentially cause illness, and it may even cause your grill to function less efficiently. You can clean your grilling racks with a few basic cleaning items and an item or two from your cupboard.
Remove grill racks from the base of the unit when they are cooled. Use the wire brush to loosen debris on the racks. Spread the racks out on old newspaper.
Mix a quarter cup of baking soda with a quarter cup of water to make a paste. Scrub the paste on the grill racks with your wire brush.
Allow the racks to sit with the baking soda paste for about 15 minutes. Rinse clean with a garden hose, and dry with a soft cloth.
Place the grill racks back on the base of the grill. Heat the racks for at least 15 minutes with nothing on them to ensure any residue from cleaning has burned off.
Things You Will Need

Baking soda
Wire brush
Old newspaper
Bowl
Wash rag