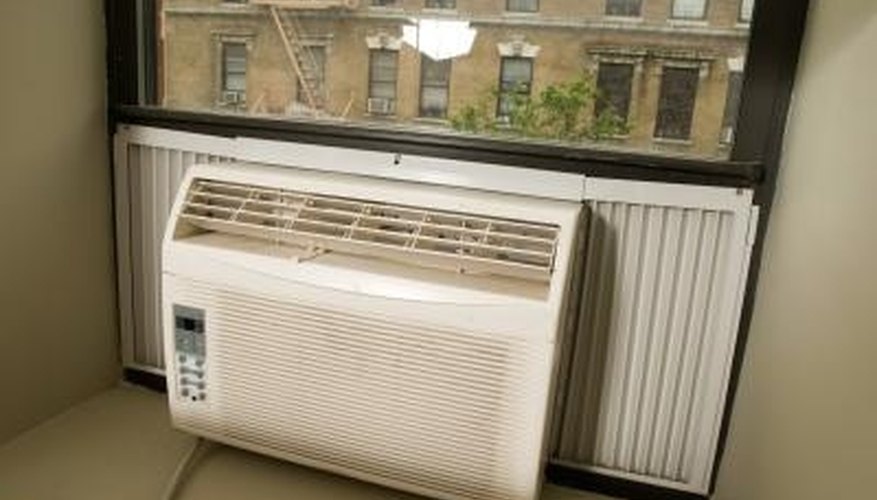 Practicing general maintenance by dismantling your AC unit may prevent these problems from occurring. You can dismantle your home air conditioning unit with a couple basic tools without the help of a HVAC technician.
Pull out the air conditioner's power cord from the electrical outlet and remove any plastic or wood materials securing the AC unit to the window. Enlist a helper to hold one side of the unit while you secure the opposite side with your hands. Raise the unit out of the window and set it on a solid work surface.
Slide out the air filter from inside the AC unit if you are able to. Many AC units allow you to easily slide the filter from a compartment, while others may require you to remove a plastic cover secured with screws. Remove the screws with the appropriate type of screwdriver, if necessary.
Loosen and remove the Phillips-head screws or unhook the plastic retention latches from the AC unit's front cover. The cover will be a large plastic piece that hides the unit's motor. Gently lift the cover from the AC unit and place in a safe location for later.
Things You Will Need

Phillips-head screwdriver
Flathead screwdriver